Report
Nov 7, 2019
How Housing Programs Can Support the Educational Needs of Children Living in Publicly Supported Homes
Topics:
Attendance, Broadband, Child welfare, Early childhood, Health, Housing, Literacy, Low-income, Out-of-school time, Partnerships, Place-based, Research, School-readiness
Shared by
Kelly McElwain
on
Nov 7, 2019
News Article
Apr 16, 2019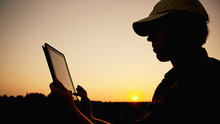 Grand Rapids, Michigan, is one of the fastest-growing US cities with economic opportunities for businesses. We jumped to the top of polls for the best cities to start a business in 2015 and have maintained top rankings ever since. We also top national lists for best places to call home and raise a family. This does not tell the whole story, though. Communities of color struggle to thrive here. We rank among the worst large US cities for African Americans economically. Almost 40 percent of African Americans in our city live in poverty. They are three times as likely to be unemployed as whites...
Topics:
Asset building, Broadband, Data sharing, Health, Partnerships, Racial inequalities

Shared by
Housing Is
on
Apr 16, 2019
News Article
Apr 14, 2019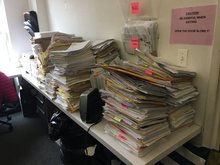 In 2014 Caselli started Haven Connect, which is now based in Austin, to make it easier for property managers to communicate with affordable housing applicants, including those who are and aren't homeless, and for applicants to update their information online.
Topics:
Broadband, Homelessness, Housing, Low-income, Partnerships, South

Shared by
Housing Is
on
Apr 16, 2019