Publication
Moving Health Care Upstream (MHCU) is based on the belief that health systems can address persistent and costly health inequities by moving "upstream"—beyond the walls of hospitals and clinics and into the communities, collaborating with community-based organizations to address the root causes of disease. The various areas of work within MHCU share a common focus-supporting hospitals and community stakeholders in testing and spreading strategies to move upstream, and sharing "what works" to inform the field and accelerate the upstream movement in the field as a whole. Policy Learning Labs are...
Topics:
Child welfare, Early childhood, Food insecurity, Green, Health, Housing, Legislation & Policy, Nutrition, Partnerships, Youth

Shared by
Housing Is
on
May 1, 2019
News Article
Oct 9, 2018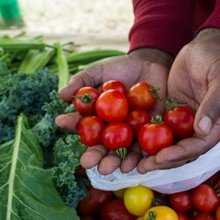 Sweet Water Foundation transformed four blocks in Englewood to cultivate community and help build skills, resources, and opportunities for residents.
Topics:
Community development, Family engagement, Food insecurity, Green, Health, Low-income, Midwest, Nutrition, Partnerships, Place-based, Sustainability, Youth

Shared by
Mica O'Brien
on
Oct 24, 2018
Research
Aug 1, 2018
Although affordable housing holds great potential for improving the health of its residents, the optimal way to incorporate health into the affordable housing planning and design process remains unknown. Working with five community development corporations (CDCs), we performed a pilot study of their approach to developing Health Action Plans, a structured process that formalizes collaboration between CDCs and public health professionals.
Topics:
Depression, Green, Health, Housing, Low-income, Partnerships, Research

Shared by
Housing Is
on
Aug 1, 2018