Publication
Jan 30, 2019
To understand more about housing from an epidemiologist's perspective, we spoke with Earle Chambers, an associate professor in the Department of Family and Social Medicine at the Albert Einstein College of Medicine. Chambers has documented the connections between housing and neighborhood conditions and health disparities among low-income Latinos in the Bronx.
Topics:
Asthma, Community development, Depression, East Coast, Health, Obesity, Racial inequalities, Research

Shared by
Housing Is
on
Jan 31, 2019
Publication
Nov 20, 2018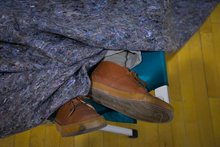 People with mental health disabilities are vastly overrepresented in the population of people who experience homelessness. Of the more than 550,000 people in America who experienced homelessness on a given night in 2017, 1 in 5 had a mental illness. The proportion of people experiencing chronic homelessness with mental health disabilities was even higher—nearly 1 in 3. Despite this fact, the reality is that most people with mental illness fortunately do not experience homelessness: While about 20 percent of all adults in the United States have a mental illness, less than two-tenths of 1...
Topics:
Depression, Disabilities, Homelessness, Housing, Legislation & Policy, Low-income, Mental health, Partnerships, Preventative care, Stability, Substance abuse, Supportive housing

Shared by
Mica O'Brien
on
Nov 20, 2018
Publication
Jul 27, 2018
Anthem's affiliated health plans and other managed care organizations (MCOs) increasingly are helping Medicaid members who are diagnosed with mental health conditions and substance use disorders (MH/SUD) find stable housing, secure meaningful employment, and address a range of financial and daily life challenges.
Topics:
Affordable Care Act, Cost effectiveness, Depression, Funding, Health, Housing, Medicaid / Medicare, Mental health, Nutrition, Substance abuse, Supportive housing, Workforce development

Shared by
Housing Is
on
Jul 27, 2018