News Article
Dec 1, 2018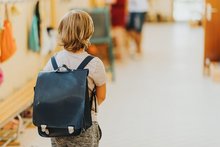 When schools started back up this fall, many across the country witnessed something that's become as common on the first day as new backpacks and freshly sharpened pencils: another surge of homeless and housing-insecure schoolchildren.
Topics:
East Coast, Education, Homelessness, Housing, Pacific Northwest, Partnerships, Transportation, Youth

Shared by
Mica O'Brien
on
Dec 18, 2018
Report
Jul 18, 2018
This Issue Brief provides an update on the beneficiary experience in the first two demonstrations that were implemented as part of the Centers for Medicare & Medicaid Services (CMS) Financial Alignment Initiative to test integrated care and financing models for Medicare-Medicaid enrollees. The Washington Health Homes MFFS demonstration, a managed fee-forservice model demonstration, and the Massachusetts One Care demonstration, a capitated model demonstration, began operations on July 1st and October 1st of 2013, respectively. For the purposes of this report, special populations...
Topics:
East Coast, Health, Healthy homes, Immigrants, Low-income, Medicaid / Medicare, Pacific Northwest, Partnerships, Racial inequalities, Research

Shared by
Housing Is
on
Jul 18, 2018